Contact Us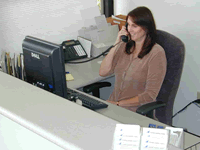 For inquiries regarding your needs, please call us at (951) 304-7600 and ask to speak with one of our Engineering Representatives. Our knowledgeable staff will be happy to answer your questions.
. . . Or, if you prefer, contact us via email with your special requirements. An IES representative will respond to your request within 24 hours. Our email address is info@iesnet.com.
Additional information may be faxed to us at (951) 304-7620.