Custom Equipment & Devices
Prototype Fabrication / Electronic Prototype Production Services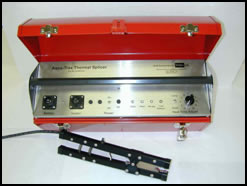 Do you have a requirement for which no current commercial solution exists? At IES, we specialize in prototype fabrication and design. We can design and fabricate one of a kind and unique pieces of equipment to help solve your problem.
Our customers often have special requirements to design and fabricate equipment or devices to meet a unique application. Innovative Engineering Solutions works with our customers throughout the development and fabrication of these one-of-a-kind devices.
Over the years, we have developed numerous items for the medical, aerospace, and industrial communities. From medical devices to special, or automated test equipment (STE, ATE) we have supported our customers with the finest and most cost effective and innovative engineering solutions.
Electronic Prototyping Lab / Electromechanical Device Production
At IES, we maintain an electronics prototyping lab to produce electronic and electromechanical devices. Quantities range from individual custom units to production runs of several thousand devices per order. In addition, our in-house prototype fabrication capability and a comprehensive list of manufacturing and process suppliers, enables us to produce your unique design in a timely manner.
Our engineering and design services include: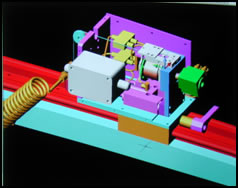 Product Design & Development / Prototype Fabrication
Concept & Detail Design
Proof-of-Principle Models
Engineering Analysis
Design for Manufacturing & Prototypes
Design for Assembly
Source Selection
Production Engineering
Design Review of Existing Products for Manufacturing
Manufacturing Cost Analysis
Mold Design for Prototype & Production
Assembly Engineering
Automation Design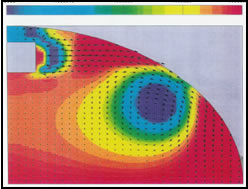 Capabilities
3D CAD / CAM Modeling
DXF Interface & Translation
IGES Interface & Translation
CAD / CAM
Computer Aided Design System with Current Updates (SolidWorks)
Downloads to C.N.C. Mill
Interfaces with Customers through
All C.A.D. Programs via DSL Modem
or Disk
In-house and customer review
process prior to initiating fabrication.
Copyright © 2006 IES
Sitemap